Excerpt Reveal for Down to My Soul (Soul #2) by Kennedy Ryan

Today we have a sneak peek of Down to My Soul, Book 2 of Kennedy Ryan's Soul Series! If you haven't read Book 1, My Soul to Keep, make sure you catch up before the March 31 release!And don't miss the giveaway accompanying the excerpt!
If you HAVE NOT read My Soul to Keep, find the Giveaway & read the first three chapters
HERE
.
For those who HAVE read My Soul to Keep and are waiting for Down to My Soul, find the Giveaway & Excerpt
HERE
!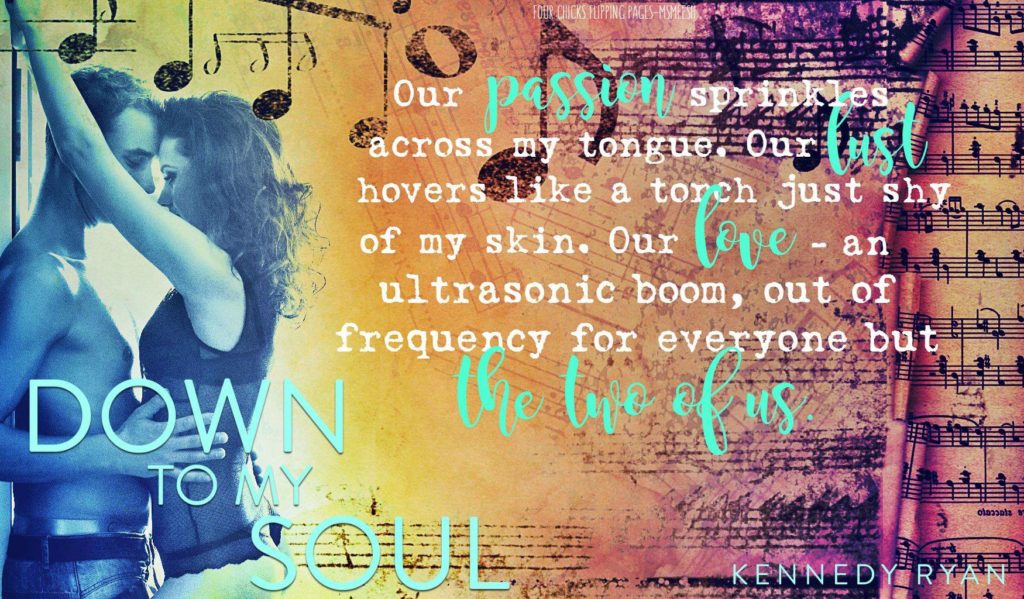 Just in case you missed it, here's
Kim's review of #1:
Kennedy Ryan's "My Soul to Keep" is the first tale in the series. This book is about Kai, a woman who has spent the last 5 years taking care of her ailing mother. After her mom passes away she heads to LA to finally go after her dream. She sings and dances and wants to be a star. Rhyson Gray is home in LA visiting his Uncle when their paths cross. What is it about Kai that sparks something in Rhyson? Can their worlds work together when he's a hugs star and she's just getting started? What happens when he's friend zoned? Can he changer her mind to be with him, or will he be friends with her forever? Find out in part one of this series!!!