Promo for Badass: Jungle Fever (#2) by Leslie Johnson & Elle Dawson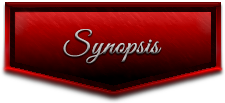 No one is safe. Not when someone wants what you have.
As an heiress to the family fortune, Camille Duffy lives the perfect life. She does work that she loves and travels anywhere she pleases. Beautiful and independent, she makes her own choices – in love and life. At least that's what the tabloids say.
Tate Rodgers is an ex-Green Beret turned owner of one of the most sought after security firms in the world. He's hyper diligent and honest to a fault. If you don't want the truth, don't ask him. And don't get on the wrong side of him. He will rip your tonsils from your throat.
They've been hooking up for a couple years now. Hot sex. Good friends. But busy schedules keep the hook ups far and few between.
Then a perfect day leads to disaster which leads to a fight for their lives.
Can one man stop an army?
Or will the jungles of Colombia claim another victim?
Badass: Jungle Fever Book Two is the newest novella of the Badass series from best-selling authors Leslie Johnson and Elle Dawson. You may want to read Badass: The Complete Series as well to better understand the history of Tate and Camille. It's free in KU and only .99 for a limited time. Intended for a mature audience, 18+.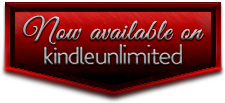 Amazon US
I
Amazon UK
Just in case you missed it, here's Kim's review for #0.5:
Leslie Johnson's "Badass: The Prequel" is the #0.5 tale in the Badass series. Link Duffy has just graduated high school and broken up with his parent approved girlfriend, all in the same day. A one-night hookup at his graduation party has long standing consequences. The morning after the party, all the guys head to the cliffs to base jump one last time before everyone heads in different directions for the summer. One ill fated jump changes things forever. His charmed life is changed and has future altering consequences he never expected. This is a MUST READ and has you rooting for the bad boy!!!
5 out of 5 stars
Just in case you missed it, here's Kim's review for #1:
Leslie Johnson's "Badass: Collision Course" is tale #1 in the Badass series. Follow Link as he goes through Ranger school and tries to have a relationship with Mattie. One call changes everything. Who calls? What do they tell him? How will Link react? Is Link going to change from the immature teen to a grown, responsible adult? Find out in part one of this awesome read!!!
5 out of 5 stars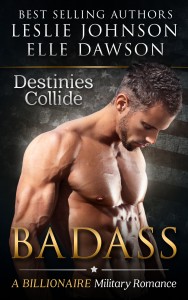 Just in case you missed it, here's Kim's review of #2:
Leslie Johnson's "Badass: Destinies Collide" is the #2 tale in the Badass series. 10 years later Link is in Delta and has worked hard for himself and his team. Grace is a nurse in Tennessee who is excited to have her first child and get the results of her physical therapy test. She wants to help others more than she already does. One day she goes home sick to find something she wishes she never did. Link is sent on a mission to rescue people. One wrong move changes everything. Find out what happens in this awesome read!!!
5 out of 5 stars
AMAZON US
I
AMAZON UK
When you're dead, living is easy. When you're playing dead, it's a lot more complicated.
Link and Grace survive the initial onslaught. But by who? And why?


A jealous ex-husband doesn't have this kind of power. Of course, obsession has very strange bedfellows. And Link's a ghost. Aren't ghosts supposed to already be dead?


Destiny brought them together. Fate joined their hands. Love would be their ultimate weapon … if the world played fair. But it doesn't. Not even close. So where do they go, where do they hide, how do they stay together when there are hidden dangers around every corner?


Destinies Collide is the third novella in the Badass series, a hot billionaire military romance.

You should read the series in this order:


Badass: The Prequel
Badass: Collision Course
Badass: Destinies Collide
Badass: Hidden Danger

Just in case you missed it, here's Kim's review of #3:

Leslie Johnson and Elle Dawson's "Badass: Hidden Danger" is the third tale in the Badass series. Now that Link is mobile, he and Grace work hard to get him used to the prosthetic to get him back to normal. He wants to help figure out where ISIS is and eradicate them, and can you blame him after the shitstorm they encountered? The end will have you screaming NOOOOOOOO so be prepared to scream at the book LOL I did!!! This is a MUST READ!!!!!

5 out of 5 stars
******************************
Leslie Johnson
Leslie is a California native but recently moved to Arizona after a stint in Arkansas. She enjoys travel and being with friends.
She is an avid reader of many genres, but prefers romances with travel or thriller themes. She loves writing about strong women and strong men because the world needs both!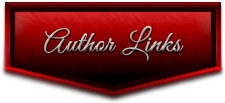 Elle Dawson
Sharing ones thoughts on paper is an intimate experience, and should not be taken lightly. Some days I fear this process, as my mind can be a scary place to dwell. Other days I realize I'm not alone in this journey, and although the very action of expelling ones deepest thoughts onto paper is intensely personal, it is deeply healing. Funny how that works.
I will continue to write as Elle Dawson, and be a mom, sister, daughter and friend in my real life. I'll enjoy the beauty of Tennessee and read books that take me away or speed up my heart. When I'm not writing them.