Freebie! Strip Back by Ava Manello
Title: Strip Back
Series: Naked Nights #0.5
Author: Ava Manello





Strip Back brings you back to how the Naked Night's began. This is Eric's story. Back when life was a little less polished, and a whole lot harder.

Before there was Strip Teaser, there was Eric; manager and founder of the Naked Night's male stripper troupe.

You wouldn't think you'd be past it at 34, but that's the position Eric found himself in, as well as newly single after finding his girlfriend in a compromising position.

Setting up the Naked Night's wasn't easy, it wasn't fun, and it wasn't without sleaze, but somehow he did it.

Strip Back is a humorous and steamy tale of one man's journey to fulfill a dream. Not all male strippers are the same.

Add to Goodreads

TEASERS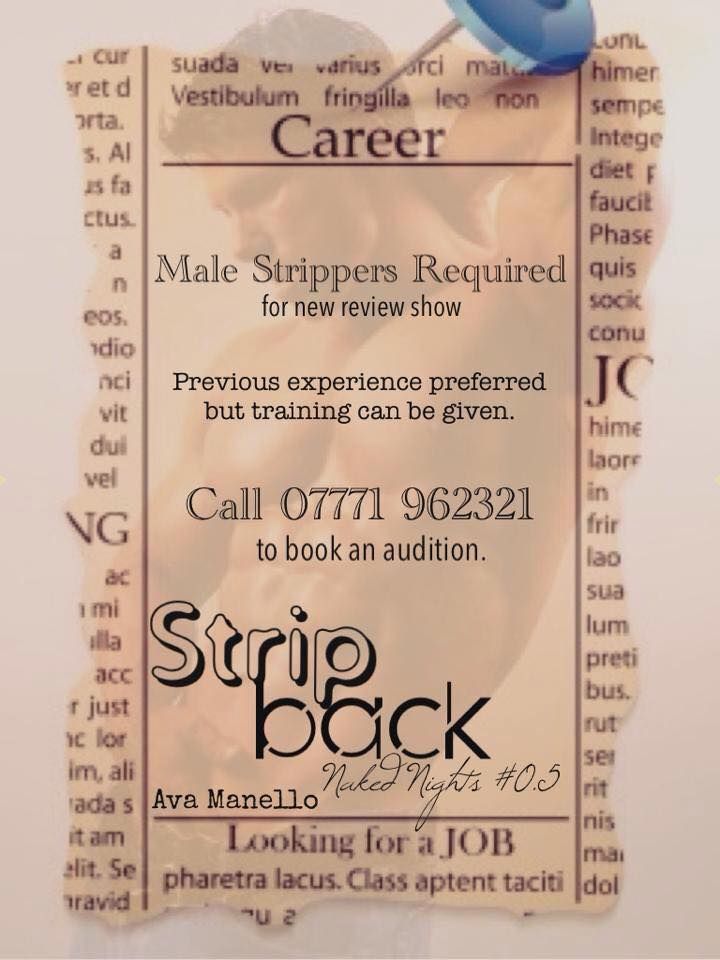 MY REVIEW
Ava Manello's "Strip Back" is a sexy novella prequel for "Strip Teaser" and the "Naked Night's" series. Christy, the leading lady, is very earthy and you can really associate with her. Eric, the leading man, is sex on a stick. There are lots of hot sex scenes. The version I read could have used a little more editing and my OCD kills me every time I read "Naked Night's" with that apostrophe there, but that's probably just me. This short story is definitely a bit of sexy candy for a cold winter's night.
4 out of 5 stars
Purchase Links
Amazon CA
Amazon AUS
Amazon UK
Amazon USA
Scribd
Nook
Kobo
Page Foundry
WILL SOON BE COMING TO iTunes
OTHER BOOKS IN THE SERIES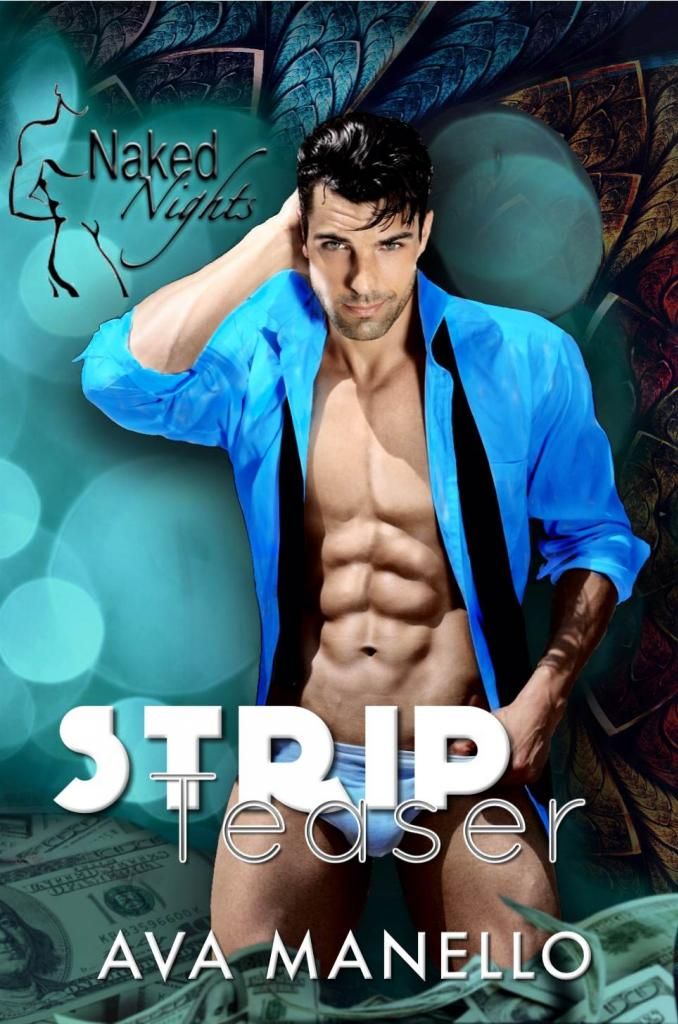 Strip Teaser (Naked Nights #1)
Barnes & Noble
Kobo
Amazon UK
Amazon USA
My Review
Sally is a reporter who wants more important assignments. Her boss is a chauvinist and treats her like a stupid girl, giving the "better" assignments to the male reporters. She gets assigned to travel with a male stripper group for 2 months and write a report to keep the advertising money coming in. She's not thrilled about the assignment, but she needs the job so she goes. What she finds is a great group of guys who welcome her as part of their family. This is a great read that has a wonderful love story. I really enjoyed it.
4 out of 5 stars!
About the Author


Passionate reader, blogger, publisher, and author. I love nothing more than helping other Indie authors publish their books be that reviewing, beta reading, formatting or proofreading,

I love erotic suspense that's well written and engages the reader, and I love promoting the heck out of it over on my book blog.

I'm a mother, but most of all I'm me!

Stalk Ava Manello

Twitter
Facebook
Goodreads