Sale on TAG by Shari J. Ryan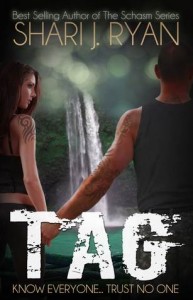 Title: TAG Author: Shari J. Ryan Publisher: Booktrope Genre: Romantic Suspense
Synopsis:
What if your family had a big secret . . . a life changing secret. My dad, the bigwig CIA agent, was always on the run, whether he was being chased or doing the chasing. I missed him. Then my mom passed away, and my sister was murdered. I turned my solitude to strength because the alternative was too bleak. But my luck seemed to turn: I met Tango. And while I want him more than I've ever wanted anything in my twenty-two years, danger lurks around every corner and I simply can't take the chance of it finding me. But his tattoos, his smell, his darkness, and his body— that marine has taken over my every thought. But, what if he too isn't what I think? A ticking time bomb isn't going to leave me much time to waver. Even the bravest person can be in need of a miracle. Before she was gone, my mom warned me to know everyone and trust no one. But what was I supposed to do when I found out I am the one not to be trusted? Turns out, I was always the bait in this conspiracy. In author Shari J. Ryan's gripping novel, TAG, the canyons hold secrets, the waterfalls provide safety, and romance has a pesky way of showing up when you are sweaty and dirty and least expect it.
Where to buy:
Amazon US
|
Amazon UK
|
Barnes & Nobles
|
iTunes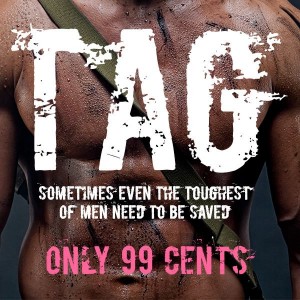 About the Author:
Shari J. Ryan is an Amazon Top 100 Bestselling author, a Barnes& Noble Top 10 Bestselling author, and an iBookstore #1 Bestselling author. She hails from Central Massachusetts where she lives with her husband and two lively little boys. Shari has always had an active imagination and enjoys losing herself in the fictional worlds she creates. When Shari isn't writing, she can usually be found cleaning toys up off the floor. To learn more, visit her at,
http://www.sharijryan.com
.
Facebook
--->
https://www.facebook.com/authorsharijryan
Pinterest
--->
http://www.pinterest.com/sharijenn82/
Twitter
--->
https://twitter.com/sharijryan
Goodreads Author Page
--->
https://www.goodreads.com/ShariRyan
Amazon Author Page
--->
http://amzn.to/1QrXxXo
Join Shari's Street Team
---> https://www.facebook.com/groups/sharijryanstreettream/